Bubbl.us
Brainstorming made simple
Bubbl.us is an easy-to-use, online brainstorming software.
With Bubbl.us you can create colorful mind maps and share them with others.
Click here to view examples of mind maps
that were created using Bubbl.us.
With Bubbl.us you can:
present your big idea.
create a book outline.
map a team hierarchy.
design a process.
Try Bubbl.us without signing in
This is a Bubbl.us mind map.
A mind map is a graphical representation of ideas and concepts. It's a visual thinking tool for structuring information, helping you to better understand, remember and generate new ideas.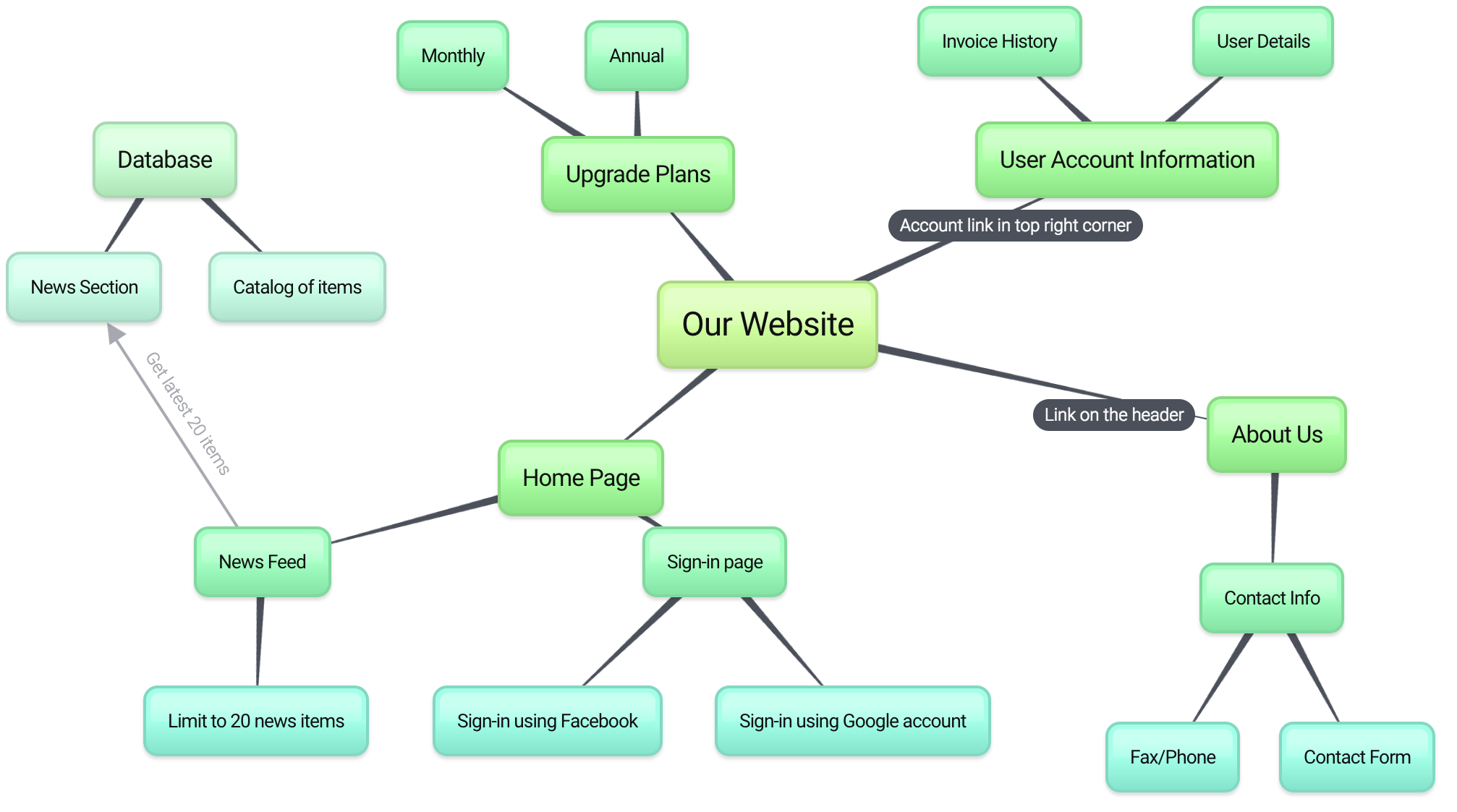 To see how easy and fun it is to edit a mind map, try one of our examples!
Why Bubbl.us?
Web-based with nothing to download
Save your mind map as an image
Share and collaborate with others
One click presentation
Colorful and engaging
Mind map anywhere
Bubbl.us works the same on all platforms, for both desktop and mobile. You will never need to download or install an app to use Bubbl.us. Simply, bookmark this page, or add it to your home screen on a mobile device.
What our users say about us
Signing up only takes a minute
FREE FOREVER
Up to 3 mind maps
Save to image or HTML
Share mind maps
Email support
Premium
Unlimited mind maps
Let anyone edit with a link
Attach images and files
No Bubbl.us branding
Priority support
Free 30-day trial
Team
Everything that comes with Premium plans PLUS:
Multiple licenses
Manage user accounts
Custom URL and branding
Free 30 day trial
There are no contracts to sign and you can cancel at any time! All of our paid plans include a 30-day free trial. Students and teachers, and nonprofit organizations enjoy an additional 50% discount.